Founded in 2001, Spanish Language Center's fun and effective instruction delivered immediate results which resulted in its quick expansion. Today we are Chicago's largest Spanish school with Spanish classes available in several locations in the Chicago area (Downtown Chicago, Lakeview, Hinsdale, Naperville, and Palatine). Furthermore, since 2015 we also have Spanish classes available in other states like Indiana, Texas and Washington.
Rest assured that your search is over. Spanish Language Center is your Número UNO option for Spanish classes.
How To Choose The Right Spanish School 
You should have a few questions answered before deciding on the right Spanish school for you.  However, the first and most important question must be answered by you:  "Am I TRULY interested in learning to speak Spanish this time or do I just want to have fun and be entertained?" This is very important as many Spanish teaching facilities specialize on get-together clubs or on cultural events, rather than focus on the learning aspect of the Spanish language. In our case, we can ONLY help you if your number one priority is to become a Spanish speaker. Spanish Language Center devotes 100% of our focus on making sure you learn to speak Spanish. If you are only looking for a place to kill time, you will have to look elsewhere (luckily, there are plenty of options available for that).
Now, if becoming a Spanish speaker IS your goal, then please continue reading to be aware of the other questions that need to be answered for you by your future Spanish instruction provider.
"I've been taking classes at Spanish Language Center for just over a year. The small class room settings, along with the good conversational instruction has helped me get a good grasp of the language. I feel confident when practicing with Spanish speaking colleague at work as well as on travel to Spanish speaking countries. I still have a ways to go to be where I want to be, but I have no doubt that Spanish L.C. will get me there."
Lakeview Student
Here are a few questions for you to consider:
Are there any referrals available of past students who can confirm that they did learn Spanish with this school or instructor?
Is a free trial class available for me to get a feeling of the instruction quality?
Can the goals of the study plan for my lessons be clearly outlined for me?
How long will it take for me to learn to speak?
What kind of guarantee can you offer that I will be satisfied with your program and learn?
What teaching methodology will you be using?
Any serious Spanish instruction provider (be it a school or a free-lance instructor) should be ready to answer every single one of the questions listed above with clear answers. We at Spanish Language Center are always more than happy to sit down with you in person (or over the phone if you prefer) to answer these questions and any other that you may have.
You may also contact us right now to set an appointment or with your questions by clicking here. You my also call us at (877) 452-0296.
Below, we provide you with a few important pointers about our school, our teaching program and our commitment towards teaching Spanish. Please review them so that you know a little more about who we are, what we do and why we are your best option to become a Spanish speaker.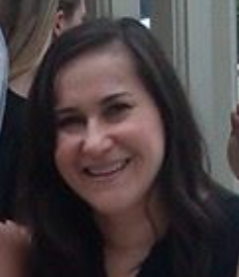 "Spanish Language Center Uses a Technique That Works! – What can I say to convince everyone who is interested in taking Spanish lessons to go to the Spanish Language Center? It's by far the best school I have gone to, and I've tried a number of different schools. The teachers are excellent and know how to teach Spanish where it makes sense. They even have instructors from different dialects that you can request such as teachers from Mexico, Spain, or Peru. They use a logical sequence in their teaching style and put it all together for the student. The material they use goes in order like learning the basics and then covering each tense; in addition, they add in special explanations on what to watch out for when learning Spanish. I have so many light bulbs going off in my head after every class I take there. I have been studying with them for five months now, and I can actually speak in Spanish. They use a truly amazing technique that works! As an adult learner, you need to know how Spanish relates to English. You also need a teacher that is both a native speaker and who knows how to speak English. At one school I tried (Instituto Cervantes), the Spanish instructor did not know one single word of English so if we had a question on how Spanish relates to English, the teacher couldn't tell us. The whole class was very disappointed in that school's teaching style. You won't find this at the Spanish Language Center. They go above and beyond to give you top-notch instruction in an orderly fashion. It's a great school and money well spent if you want to learn Spanish. I'm so happy I found them. You will not have to continue wasting money on programs that don't work like I have done. "
Michelle Brown
Downtown student
1) Our Money-Back Guarantee
We teach Spanish and have been doing so professionally and successfully since 2001. We can guarantee the results because we use an effective method, provide a professional and comfortable setting, as well as experienced and well trained professional instructors. If you are serious about learning Spanish, then we are the school you are looking for. That is why we can guarantee the results with a money back guarantee. If we cannot teach you Spanish, we give you your money back. Simple as that! No other Spanish teaching school can offer this guarantee. Why? Because they would go out of business.
We do have to admit that with our classes you will not learn how to make guacamole, or get drunk with margaritas at a Mexican restaurant or crack up with clownish performances.  Why are we saying this?  Well, because many other facilities or freelance instructors have to make up for their lack of an effective class with either: "Let's learn how to make guacamole " or "let's go to the Mexican restaurant for margaritas" or even conduct class with elaborate theatrics. We do not do any of this. We only have one offer for you:  Come in, relax, and start learning to speak Spanish. We will not take you to dance salsa, or to sing with Mariachis, but you will walk out of our classes speaking Spanish. That we can guarantee! Click here for more information about our "garantía."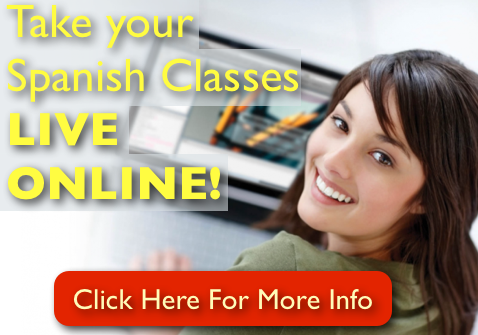 2) Try Class Before Committing
So with our money back guarantee you are assured that you will not be throwing your money and time away, but… how do you know if our class will really work for you?  Well, come in for a trial class.  Call us at our central number (877) 452-0296 or click here and let's do it!  You can try your class at any of our three locations, online or over the phone. Your choice. Anybody who is serious about what they are offering should have no problem in providing a free sample for you.  Ultimately, why would we want you as our student if you did not like our method… however, be warned you will love it! Click here if you would like information about the trial class.
3) Only One Specialty: ESPAÑOL
When craving for a specific type of food, let's say authentic and tasty Mexican or Italian… do you go to your favorite Mexican or Italian restaurant?  Or do you settle for the diner in the corner that offers all the options?  It is the same deal with learning a language.  How good can a school that claims to specialize in all languages really be with any one of them specifically? You probably get the point.
When the option of going to the experts who only specialize in one language is available, why settle for the ones who claim to be experts in all the language options that can bring in a buck?  How good and truthful can they be?  If you are thinking "probably not so good," then we agree with you. Our school, the Spanish Language Center, like its name claims, specializes in ONLY one language: Spanish. We have been doing it since 2001.  (Did we mention that we offer a money back guarantee?). Before putting any instructor in a class, they have to pass an extensive process of interviews and commit to constant training before and during their time with our school.
There are so many idiomatic subtleties and nuances unique only to the Spanish language that anybody who claims that they can teach Spanish as good as they can teach other languages is probably not doing a good job at it. Click here for more information about us.
4) How Much Time Is Needed To Learn Spanish
Here is a popular question among those interested in learning Spanish: How long is it going to take for me to speak Spanish? Let's compare that question with other similar ones as "How long will it take for me to lose weight?" or "How long do I have to train to run a marathon?"  Can it happen overnight?  How about with an intensive bootcamp-like program?
Because of common sense you know that nobody can get fit or ready for a marathon overnight or over a weekend.  Likewise, learning a language does not happen magically overnight.  There is a process involved.  Some time is required and also - most importantly - the correct guidelines need to be followed. This can only happen when in the hands of experts. Beware of anybody who offers "miraculous" intensive or bootcamp weekends to learn Spanish.  It doesn't happen like that. Nothing worthwhile happens overnight.
However, here is something you will  like.  The Spanish Language Center is the ONLY school with a proven method that will have you speaking Spanish in past, present and future within 24 hours of instruction - that is sixteen weekly 1.5-hour classes. If not… did we mention we have a money-back guarantee? Enough said? Click here and ask us about our how we will make you a Spanish speaker.
Bottom Line About Learning Spanish
Learning to speak Spanish is a 100% accomplishable goal for you regardless of your age or current Spanish level. There are tons of options available and everybody claiming to be the best for one reason or another.  We just have one promise to you… YOU WILL SPEAK SPANISH!  We will make sure it happens with a fun, practical and effective method delivered by well prepared and experienced instructors.  Take no chances with your money and time.  Give us a try and your only regret will be "Why didn't I take classes with these guys before!"  Wait no longer.  The time is now.  Pick up your phone and dial (877) 452-0296 or click here to set up your class.