You Will Learn To Speak Spanish In 24 Hours!
Learn Spanish Fast!
You will be able speak Spanish in past, present and future attending 16 weekly 1.5-hour classes (24 hours of instruction).
If beyond the starting level, you will be assessed and provided with options for group or private classes appropriate for your conversational skill level.
Are We The Right Spanish School For You?
Founded in 2001, Spanish Language Center quickly grew to become the largest Spanish school in Chicago with 5 locations.
Evanston (*No groups in this location),
Naperville, and
In addition to our five locations in Chicago, we have an instructor available for in person classes in these cities: Boca Raton and Tampa in Florida; Biloxi in Mississippi; and Bryan-College Station in Texas.
What Sets Us Apart?
Per our students' feedback, what sets us apart is our teaching methodology: the Cortez Method™. It is a conversational approach that is easy and fun to learn, and it works!
The Cortez Method™ was created by Juan Cortez, the founder and director of our school.
This methodology is the pillar that has lead our Spanish school to become Chicago's largest with 5 locations.
So please, while you are here researching the best Spanish school for you, please consider the benefits of becoming a Spanish Language Center student and find out why we are your NÚMERO UNO choice for Spanish lessons. Please review the unique benefits of taking Spanish classes with us listed below. 
UNO (1): We Specialize in ONE Language: ESPAÑOL
Here's something to think about: What would you think about an authentic Mexican restaurant that also had French, Italian and Chinese cuisine on their menu?  Would you have confidence in the quality and authenticity of their products, or would you see them as someone who's just out to make every dollar they can?  This is precisely how we've come to view so many of the language schools in the market who offer as many languages as they can get students to register for. In a scenario like the one described, how can the quality of instruction be guaranteed? Simple: It can't!
At the Spanish Language Center, we have always focused all of our efforts on teaching Spanish ONLY! Rest assured that you are receiving truly dedicated attention from qualified instructors who are part of a teaching facility whose SOLE purpose is to help you learn and grow in your abilities to speak Spanish.  At the end of the day, when you decide to learn Spanish with us, you will be dealing with the true Spanish Language Experts!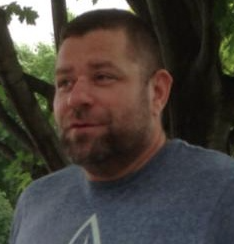 "Getting a firm grasp on the Spanish language was a goal I set for myself many years ago. The timing, price range, and location(s) of The Spanish Language Center allowed me to move forward with this goal 7 short weeks ago. Myself, coworkers, and friends are surprised at how quickly I have been able to apply what I have learned to everyday situations. I had taken Spanish Courses in college (15 years ago!!), but I feel i've learned more here in 7 weeks then I did in several semesters there. My teacher (Sugey) is serious and knowledgeable about teaching the language, yet she makes the class fun and exciting. I am signing up for the next course and would highly recommend The Spanish Language Center to anyone serious about learning the Spanish language."
Robert Chandler
Lakeview student
DOS (2): Proven Success Rate of Excellence, Since 2001
If you've been doing your research on Chicago Spanish classes, you already know that there are a lot of fly-by-night courses being offered.  Only after you've signed up, however, does it become painfully obvious that you're stuck in a situation you'd rather have no part of.  This is precisely the type of scenario we work hard every day to eliminate.  Learning Spanish shouldn't be stressful or laborious, rather one of the most rewarding and positive experiences of your life.  And this is exactly why we're in business today.
At Spanish Language Center we have nothing to hide, and are very proud of the reputation we've established as the top Spanish school in Chicago.  Since first opening our doors in 2001, we've taught thousands of students, many of whom can now read, speak and understand Spanish fluently.  If you're serious about learning español and determined to come away with skills that will last a lifetime, you have our word that we will work tirelessly to make it a reality you can have faith in.
Testimonials: Yelp for Downtown, Yelp for Lakeview, and Citysearch .
"I have tried other programs in the past and have found the Cortez Method to be the best by far. Each lesson draws on material from the previous chapters (and previous sessions). The vocabulary is constantly reinforced and concepts are reviewed often. "There really is a 'method' and I find that things click into place as I move through the assignments. The order of the lessons is done in a way that as a class we were able to speak in sentences and ask and answer basic questions in no time."
Lakeview student
TRES (3): Highly-Innovative Cortez Method
While we won't knock those who use automated programs or software to learn Spanish, there's a fine line between association and practical application.  The Cortez Method is renowned for its unique ability to provide students with a deeper and far more fundamental understanding of what it means to speak, read and truly understand the Spanish language.  Through a carefully developed instruction style honed over many years by our founder, the Cortez Method places a strong emphasis on speaking in properly in past, present and future.  Ultimately, our students walk away with the confidence and knowledge needed to not only understand Spanish, but to embrace it.
From the completion of your very first class, you'll have a deeper understanding of proper sentence structuring, while clearly building a solid foundation that prepares you for more advanced levels of learning. The Cortez Method has been uniquely tailored to make the progression from basic understanding to advanced mastery, one you'll easily understand and moreover, want to practice every day.  This includes instantly knowing when and how to use all of the major tenses, including Present, Preterit, Imperfect, Future, Conditional and, of course, the Subjunctive.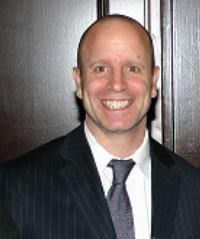 "The Cortez Method taught here...works.
I 'studied' Spanish albeit half heartedly at another Spanish school in Chicago and worked with Rosetta stone audio etc. to no avail but upon the prompting of a Spanish speaking client I started with the Spanish Language Center a few months ago and I am slowing but steadily becoming functional in Spanish! It is extremely rewarding to be able to understand and communicate in Spanish. The curriculum is unique and progressively constructive. It is nothing short of brilliant if you work it. This is not some magic formula program but if you are willing to put in a daily homework session then you will get it. My instructor Jose Tuesta is fantastic. The instructors here will provide you with just enough push to keep you going. This is a professional language school and really the pre-eminent program in Chicago."
Steven A. Crifase
Downtown student
CUATRO (4): Our Spanish Classes Are a True Investment
There's nothing worse than thinking you got a great deal on something, only to end up disappointed at having wasted your hard-earned money.  We understand that learning a skill, any skill, is an investment in your future; not just in money, but also in your time, effort and dedication.  Sadly, there are many within the Spanish instruction industry who simply don't care how much or little you retain from their classes.  Even worse, those who regard the ability to speak the Spanish as qualification for being an expert in the field of teaching it.  Our many students will be the first to testify that we do not fall into either of these categories.
We see each student individually, and work with them on an individual basis to ensure the greatest and most effective Spanish learning experience.  When you entrust us to teach you Spanish, you get the assurance that your investment will see the best possible returns in knowledge, confidence and the desire to hone and use your new craft.  Regardless of whether it's for work, school, travel or simply to broaden your knowledge base, we pledge to provide you with the most in-depth understanding of this beautiful language.
Our students have told us that our tuition is very reasonable, and we offer discounted packages and installment payment plans.
"I just want to say thank you for the encouragement during my journey to learn Spanish. Even I, someone who struggled to learn Spanish, now have an advantage in my office as a salesperson. When someone from Latin America or Spain calls into the office and ask to speak with someone who speaks Spanish, I am the only salesperson in the office that is prepared for the task; therefore, all Spanish speaking opportunities come to me. The number of request literally are growing month-by-month as the world becomes more-and-more global. I am glad I "bit the bullet" and made the investment of time and money to learn Spanish. In addition to connecting me with a very amazing culture and providing me with more confidence while traveling, I am also now prepared for America's future."
CINCO (5): Level Assessments, Trial Classes & FREE Tutoring
When deciding on which Spanish instruction school to attend, here are a few things to ask:  Do they offer a level assessment before allowing a student into a class?  Or how about a trial class to make sure our class will work for me? Or maybe, do I get free tutoring sessions when desired or deemed necessary?  Chances are, you'll either be laughed at or greeted with a disappointing "no." This are just one of the many attributes which have helped make us the #1 Spanish school in Chicago.
If you're reading this, then it's clear that you're serious about either learning or taking command of your Spanish-speaking abilities.  Regardless of why, we view this as an obligation on our end to make sure you walk away with the knowledge and skills you originally sought.  Spanish Language Center offers trial classes to all new students who request one first, in addition to free assessments over the phone for those who need to take them.  Because our method and courses are so well-structured and our instructors are so competent, we rarely find that the additional tutoring is necessary, but isn't it nice to know that it's there for free?  We want to make sure our students learn and retain as much as possible, so we provide all the tools possible.
"I have been taking classes from Spanish Language Center for 9 months and plan to continue taking the classes every month. Within the first month, I was speaking Spanish and felt confident that I could get around a Spanish speaking country with the basics I learned. Like many other people, I took a few Spanish classes in high school and learned to read and write it farily well, but never learned how to speak fluently or listen fluently. One of the great things about their classes, is that you are engaged in speaking with the group, so you build on your listening and speaking skills while still building your vocabulary. The teachers are very patient and explain the lesson in ways that are easy to understand. For anyone looking to learn how to speak Spanish, I would definitely recommend this school!"
Lakeview student
SEIS (6): Different Courses For Different Levels
Some Spanish teaching facilities offer just one curriculum, and that's it.  If you get it, you get it.  We just don't see the logic in this.  Just as every human being is unique in their character, so too is their skillset and experience level.  Honestly, what would be the point of enrolling in a basic Spanish class, if you already have a firm grasp on the language?  Or worse yet getting thrown into a class of experts, with absolutely no understanding of how Spanish is spoken?
By offering a diverse range of classes for people of every background and experience level, we make it possible to begin learning new concepts from the very first class. Part of our curriculum involves an honest and unbiased assessment of your existing Spanish skills.  This ensures that you're not wasting time or money, while avoiding the possibility of you taking a class that is beyond your comfort zone.  Continuing level classes are available for students who want to further their ability to use different tenses, expand vocabulary, improve through their private lesson offering.
"I have had the most wonderful experience with the Spanish Language Center! I have been taking classes there for almost 2 years now and love it! The teachers are wonderful and encouraging. They keep me challenged and are always providing me with ways to improve my skills. Now I am able to understand and speak Spanish with many people that I work with. I highly recommend this school to anyone who wants to learn Spanish!"
Rollen Cooper
Lakeview, Downtown, Online
SIETE (7): Convenience of Several Locations
In these unbelievably hectic times, we understand that free-time is one of the most precious resources.  With this as our motivation, we're proud to offer among the most convenient way to learn Spanish in Chicago.  Our innovative method and high success rate since 2001, has allowed us to make it easy for anyone on the Chicagoland area to learn Spanish at our locations: Downtown Chicago, Lakeview Chicago, Evanston, Naperville or Palatine, as well as private instruction at your home or office.  For those with extremely busy or limited schedules, you can also take professional Spanish lessons online using live virtual online classes with one of our Cortez Method™-Certified instructors.
Do you own or manage a business where your staff could benefit from being able to understand and speak Spanish?  Our corporate Spanish classes remain very popular in the greater Chicago area, and we offer flat group rates for companies looking to enhance their employees' Spanish speaking skills. 
Regardless of why, where or how you choose to learn, our entire team will make sure that it takes place in the most comfortable setting possible.  Contact us for more details and options.
"My wife and I have been taking Spanish lessons at Spanish Language Center for a couple of years and it has made a big difference. All the instructors have been excellent. We prefer private lessons to regular classes because we can adjust them to our schedule. A year ago we went to Macchu Pichu and at our request spoke almost only Spanish with our guide and we are now going to Mexico where we will have a guide who speaks no English."
John & Judy Bross
Lakeview students
OCHO (8): All Classes Grouped with Same-Level Students
Imagine how distracting it would be finding yourself stuck in beginner's Spanish class, with a handful of advanced students who insist on drawing all the attention their way?  Or just as bad, to be light years ahead of every other student in your class, with no real chance of being intellectually challenged?  It might sound a bit far-fetched, but you would not believe how often this happens in some Spanish classes.  Part of the Cortez Method involves making sure that everyone in class is at similar levels.
When you enroll at Spanish Language Center in Chicago, this is one fear you absolutely will not have to lose sleep over.  One of the things that has made us so popular since 2001, is our ability to identify exactly where a new or returning student is in their Spanish-speaking development.  You may have taken a few classes in high school or college, lived in Mexico or South America for a brief time, or worked in an environment where Spanish was spoken more predominantly than your native tongue.
Regardless of the reason, we make sure you're in the right class from the very first class.  We do this through a very simple and non-stressful student assessment, ensuring that you're in the very best position to learn and retain.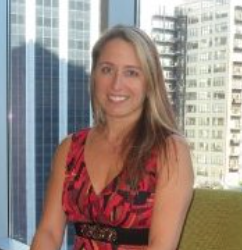 "I have been a student at the Spanish Language Center for a little over 2 years. I have been thoroughly impressed with the instructors here. I have learned more in these 2 years than I did in 6 years instruction in high school and college for German. I am able to have intelligent conversations in Spanish, using my skills overseas, and I am even able to read novels. The class size has been between 2-5 people since I began, and the instructors are experts in the Spanish language. I couldn't imagine going anywhere else, and I plan to continue my instruction until completely fluent."
Jenni Stephens
Lakeview student
NUEVE (9): Most Qualified Spanish Teaching Faculty
You would be amazed at how many so-called Spanish instructors in Chicago, are essentially learning on the job.  But just as having the ability to speak English doesn't automatically qualify you as an English teacher, having the ability to speak Spanish won't make you a good Spanish teacher, either.  At Spanish LC in Chicago, we are meticulous when it comes to hiring our instructors.  Our staff includes over 10 Cortez-Certified instructors, who come to us from such diverse cultures as Mexico, Puerto Rico, Spain, Ecuador, Dominican Republic, Peru and other countries.
All of our instructors are extensively trained on the principles of our company, as well as the fine points and principles of the Cortez Method, as developed by our company's founder.  We go through these exhausting lengths for one reason… to ensure that your learning experience is a successful one, while giving you access to instructors who are patient, compassionate and fully invested in your success.
"Best Spanish Language School! SLC is wonderful. Conversational Spanish can be learned quickly and easily. Grammar and full vocabulary can also be learned through more focused, in depth teaching. You can set your own learning pace through a variety of classes and instructors, and the friendly staff is always ready to help. Juan, the owner, is a fabulous instructor and has developed a great system for teaching the Spanish language."
Cheri McEssy
Lakeview student
DIEZ (10): 100% Scheduling Flexibility
If you've ever tried to sign up for Spanish lessons in Chicago, you might have found that you're required to work around their schedule.  We see things very differently, and have built our business based on your convenience… not our own.  After all, no two schedules or lifestyles and exactly the same, and we don't think that your ability to learn this timeless language should be hindered by work, class or family schedules.
As our students will quickly attest to, our schedules are as flexible and accommodating as you'll find anywhere in the Chicago region and few additional in other states. We offer the option of day or night classes, seven days a week, with the additional flexibility of private and group classes built completely around your needs and available timeframes.  Best of all, we operate from several locations making it easy to learn on your time and very close to home or work.
Can't make it to one of our scheduled upcoming classes?  No problem, we're proud to offer private classes that can be scheduled at any time within the hours listed below.
Monday to Friday: 8:00 AM to 10:00 PM
Saturday: 7:00 AM to 8:00 PM
Sunday  7:00 AM to 6:00 PM
"I have been taking lessons with Jose Tuesta for seven months and I am very happy with him as my instructor. Never having taken a Spanish class, I started from the beginning and I feel that the course materials are very clear and logical. Jose is a very patient teacher and he is helping me learn at a pace that I am comfortable with. His explanations and tips add much more than I could ever get from just reading the books.
Before taking lessons with Spanish LC I did use the Rosetta Stone program, but I always felt like I was memorizing phrases, like a parrot, as opposed to actually learning the language. With your program, I am building the foundation to actually speak Spanish. Although there are many study aids on the market, I do think lessons are essential to learn and to help stay motivated.
I would definitely recommend the Spanish LC to anyone. Scheduling is very flexible and for me, the downtown location is minutes away from my work."
Kurt Beranek
Downtown student
ONCE (11) Helpful & Friendly Office Personnel
In much the same way that our instructors receive the highest level of training and certification on the Cortez Method, our office staff is thoroughly trained on providing unparalleled customer service and support.  This is something that often goes overlooked when selecting a language school, though no less important in the overall effectiveness of your experience.
We understand and appreciate how spur-of-the-moment life can be.  Things come up, questions arise, schedules get conflicted.  As we've learned from our research of other Spanish teaching services, many companies and instructors are not nearly as understanding or helpful when you need to make changes or special arrangements.  Our office staff undergoes a comprehensive training to ensure that they bring compassion and understanding to every phone call, e-mail, or face to face conversation.  Unlike many of our competitors, we don't hit you with big fees for missing or needing to reschedule a class or appointment.
In the event that you ever cannot make it to class, a simple phone call with sufficient notice (24-hour in advance) to our central number (877) 452-0296 is all it takes to resolve virtually any of life's little unexpected situations.  If calling isn't an option, you can always e-mail us directly at coordinator(at)spanishlc.com.
Our office hours are:
Monday to Thursday: 9:00 AM to 5:00 PM
Friday: 9:00 AM to 4:00 PM
Weekends: Leave voicemail or email, we'll contact you on Monday
"I decided awhile ago that I needed to do something to exercise my brain. I've always wanted to learn a language so Spanish seemed like the logical choice. I became aware of the Spanish Language Center and since it was close to my home I decided to look into it and have been learning there for the past 2 years. I take private lessons because I felt that classes might move too quickly and I have been right. My instructor is infinitely patient and moves at my pace. Although from time to time he has given me a needed nudge to move along more quickly. The Cortez Method "makes sense" and therefore allows you to learn the language more easily. Bottom line is—I would recommend this school to all who want to learn Spanish either for fun or for work."
Marcia Emmett
Palatine student
Other Spanish Language Professional Services:
Translation From Spanish To English OR From English To Spanish
Since 2001, Spanish Language Center has helped thousands of clients (individuals and corporations) by offering high quality and reliable translation services to and from Spanish.
Our prices are the MOST AFFORDABLE in the market!
We are your best option whether you want to translate any legal documents such as contracts, birth certificates, school transcripts, adoption/divorce/court documents; or any marketing material; or employee contracts/manuals; or websites, architectural plans, or just about any other type of document. Our vast experience is your best assurance that you are in the best hands. We also guarantee our job 100%!
Click Here
for more info.