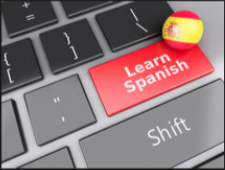 NO MORE CUMMUTING: LIVE ONLINE SPANISH CLASSES
Commuting to Spanish classes has become a thing of the past for many of our students. Why commute back and forth from class and have to deal with weather and traffic, when today's top quality technology with easy access allows same as in-person instruction.
Spanish Language Center offers you virtual (means you interact live) online classes with a REAL Spanish instructor. So you get the same quality instruction from the comfort of your home or office or wherever you may be.
Just like you would coming to any of our locations, you can join a group or take private classes. Scheduling flexibility is more ample too.
If you are not sure about online classes, click here for a free trial.